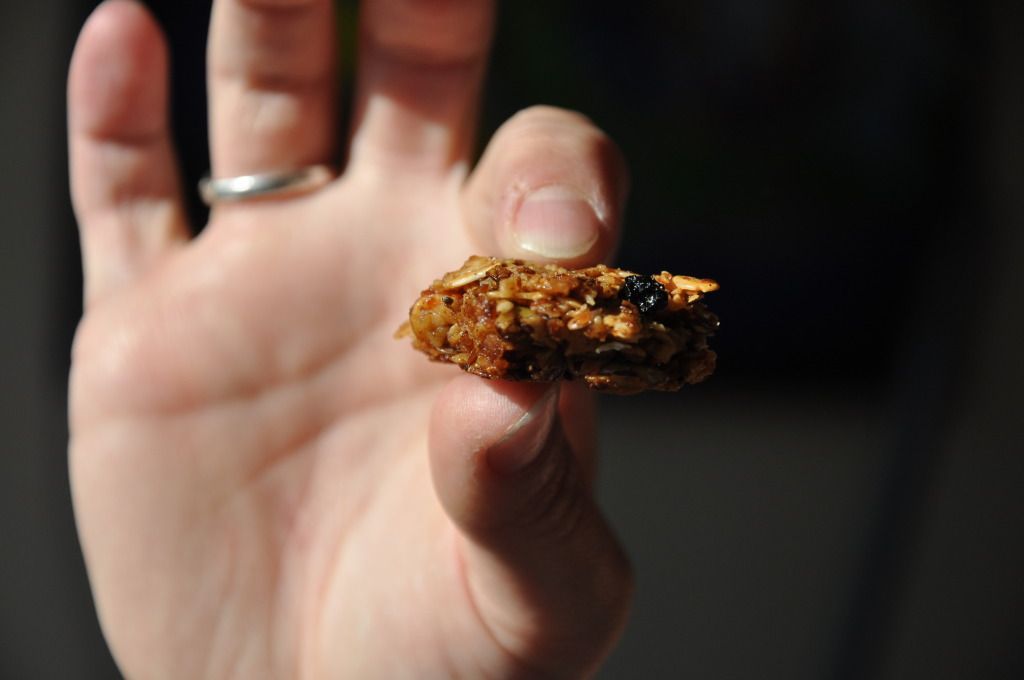 When Ian and I run late for work, we always grab a pre-made granola bar for breakfast. But, the truth is, we both don't like them all that much. They're generally not that tasty and they're full of sugar. So, while we were at the grocery store on Saturday, Ian proposed that we make our own. A quick Google search later, we had a recipe/grocery list and we were on our way to making delicious breakfast bars.
We used
Alton Brown's recipe
on the Food Network as a jumping off point and then made our own alterations.
We doubled the recipe to make a whole pan full of bars, and we also added cranberries, coconut and pumpkins seeds, instead of just having one cup of almonds.
Here's what you'll need:
2 cups rolled oats
1/2 cup sunflower seeds
1 cup almonds
1/2 cup wheat germ
1/2 cup honey
1/4 cup packed brown sugar
2 tablespoons butter (plus extra for greasing the pan)
2 teaspoons vanilla extract
1/2 teaspoon kosher salt
2. Spread the oats, sunflower seeds, almonds, and wheat germ onto a pan. Place in the oven and toast for 15 minutes, stirring occasionally.
3. In the meantime, combine the honey, brown sugar, butter, extract and salt in a medium saucepan and place over medium heat. Cook until the brown sugar has completely dissolved.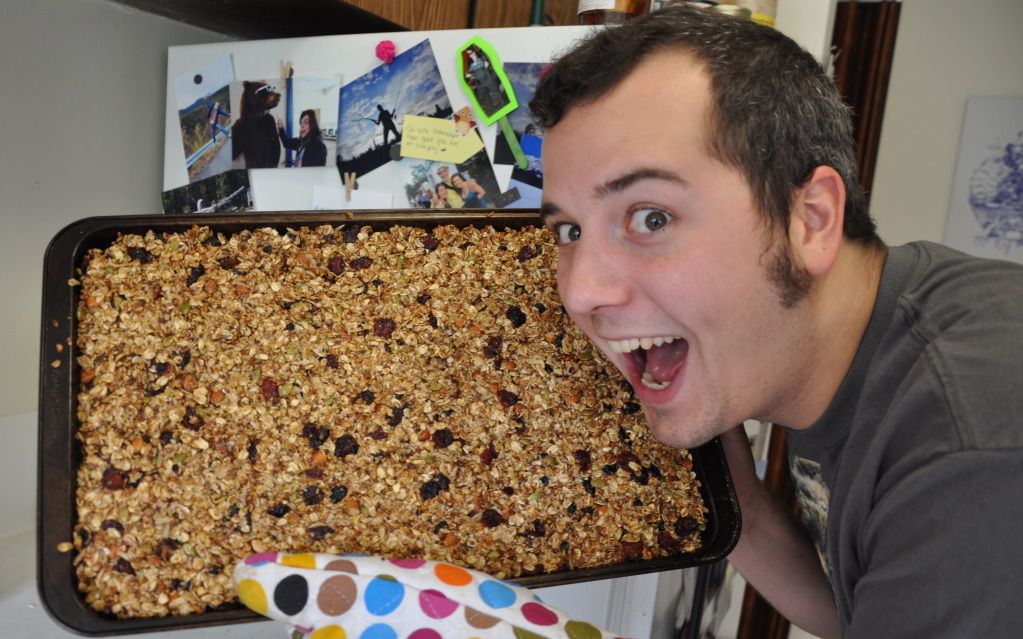 4. Once the oat mixture is done, remove it from the oven and reduce the heat to 300 degrees F. Immediately add the oat mixture to the liquid mixture, add the dried fruit, and stir to combine. Turn mixture out into the prepared baking dish and press down, evenly distributing the mixture in the dish.
(It should look like the photo above.)
5. Place the pan in the oven to bake for 25 minutes.
6. Remove from the oven and allow to cool completely. Cut into squares and store in an airtight container for up to a week.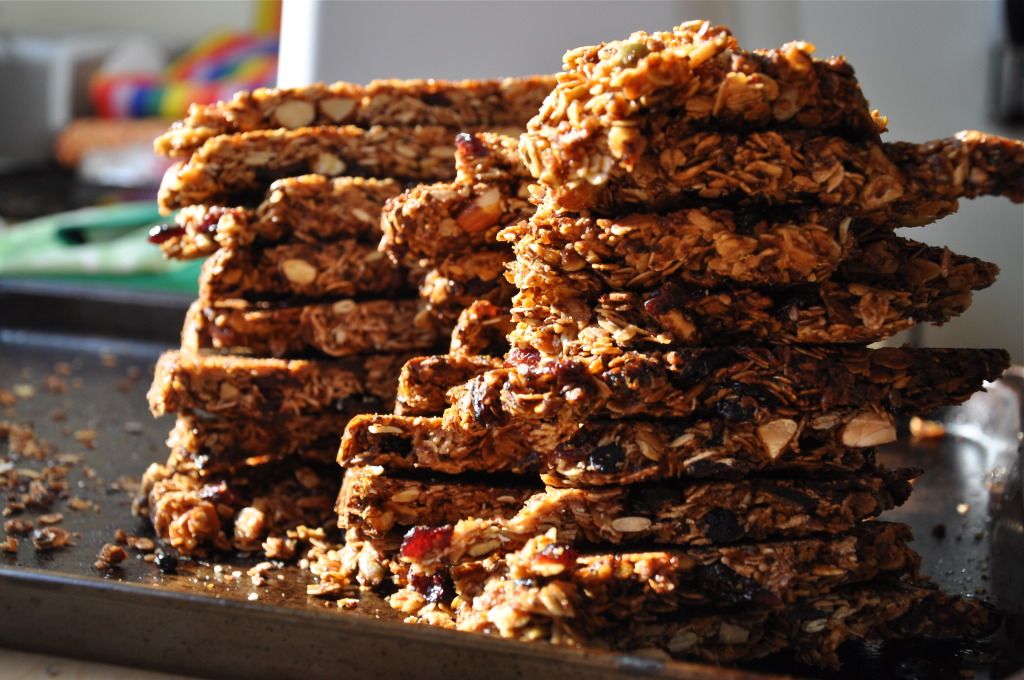 Well friends, there you have it, homemade granola bars. And let me tell you, they are delicious. We will definitely be doing this again. No more store bought breakfast for us.
What do you grab when you're running out the door to work?