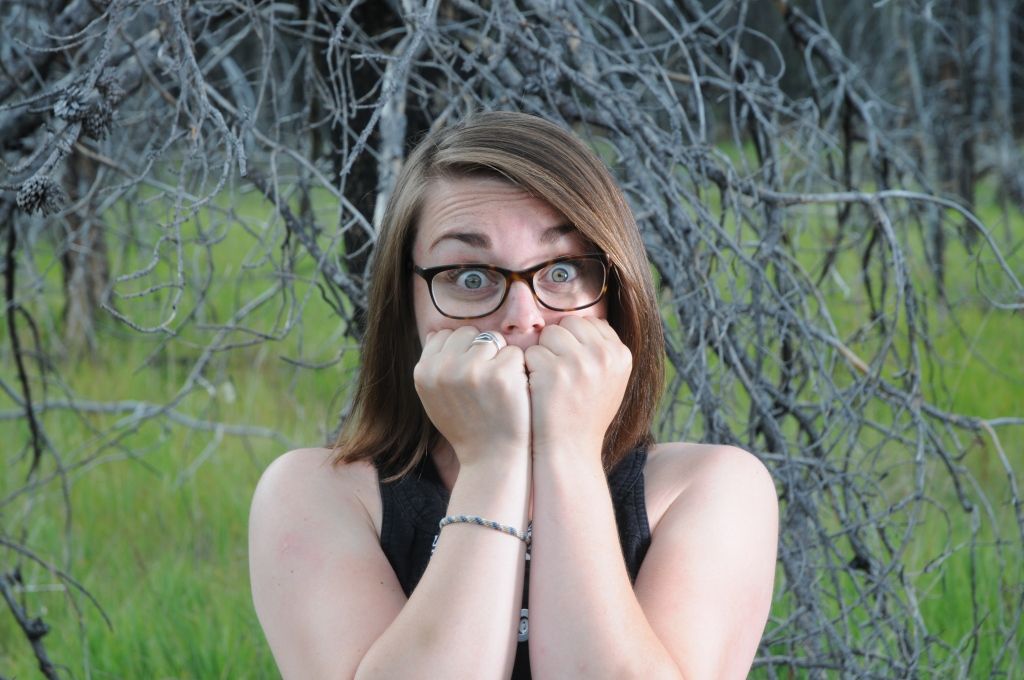 I have been wearing foundation religiously for years. Literally, until last week, I felt awkward even running an errand without it caked on my face. OK, caked might be a slight exaggeration, there was no spatula involved in my makeup application, but there was definitely a well-used sponge.
I don't know what started me out on the belief that my skin had to be concealed. But whatever it was, it got me good. It had me believing that I couldn't be happy without an even coat of paint. And it even had me feeling awkward if my friends saw me in the morning pre-makeup. (Seeing that sentence typed out in front of my face actually makes me feel kind of ashamed. It's so silly that I - a woman who promotes self-love and body acceptance - can't even show my true skin to the people closest to me. Or, at least I couldn't before last week.)
Remember the other day when I posted about the pow-wow in Jasper, and how I got called out of bed to cover it? Well, I had so little time to get myself together, that I just threw on a hat and my glasses and ran out the door without a second thought. That's right, I spent four hours in public without even a pinch of makeup. And after that day, I went home feeling strangely empowered. So, I told Ian, "I think I want to ditch cover-up." To which he responded, "Why not? You look fine without it."
Of course, like any girl would say, I responded with, "Fine!?" But in all honesty, by that point I didn't need Ian to gush over my beauty to give me the confidence I needed to take on the challenge.
Here I am, bearing it all for you. No hair in my face, and no makeup covering up my rosy skin. Nicole o'natural!
Yesterday marked an entire week without coverup. I still wear mascara and chapstick every day, but everything else in my makeup bag has been left untouched. And, I gotta tell you, it feels pretty great. I save time in the morning when I'm getting ready and I save time in the evening when I'm washing my face.
Plus, I've come to realize the skin I'm sporting is actually pretty awesome. I mean, sure it's rosier than I would like, but I don't have issues with acne or enormous pores, I just have some cute little freckles.
So, I guess what I'm trying to say is, life uncovered isn't so bad. I actually feel more confident in my own skin than I have in years.
Do you wear makeup every day? Have you ever tried spending a day or a week uncovered?
P.S. Although my post is titled "a week without makeup" that doesn't mean I'm right back to wearing it. I've actually decided to ride this no-foundation train until the emergence of my next big zit. Fingers crossed that day never comes!