Remember last week when I was
complaining that I wanted to go on a road trip
? And remember how it was
Erin from Charlie Foxtrot
who fueled my desire to go to Drumheller? And remember how I was pointing the finger (specifically the middle one) at my house guests, saying they were the reason I couldn't go?
Funny story.
Last Saturday, my couch dwellers and I went on a little day trip. (Turns out they aren't to blame for my lack of road trippin'.) And we met up with Erin and Raimund. We didn't go to Drumheller, but we did go to a ghost town. OK. That's a lie. Not my lie, though. Wikipedia's lie. You see, our trusty online encyclopedia said it was a ghost town, but it turns out, people legit live there. There are even people building brand new log-style homes. (They aren't cabins. They're much too huge to be considered cabins.) So anyway, no ghosts. Womp. Womp.
Despite that, though, the trip was exactly what I needed. It got me out on the open road. I saw beautiful sites and I got to meet Erin and Raimund. Win-win-win. The only thing missing was the Richard Cheese and the honey mustard pretzels. We did start the day off with some greasy A&W, though, so I'll call that a win, as well.
So anyway, here are some pictures of Alberta's wannabe ghost town. Enjoy!
There are no gas pumps and the restaurant had one table. Enough said.
This little beauty was my favourite. It's just so darn cute with the stencils on the shutters.
Erin scopin' out the joint. She really wanted to go inside one of the houses. Who am I kidding, so did I.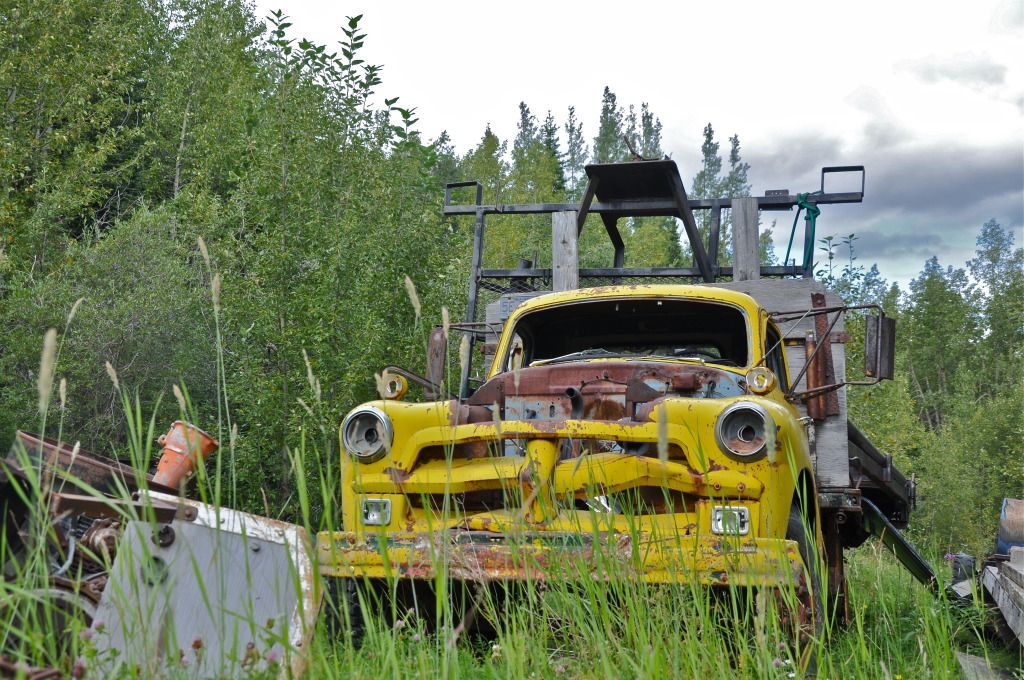 This guy was hanging out on an overgrown road.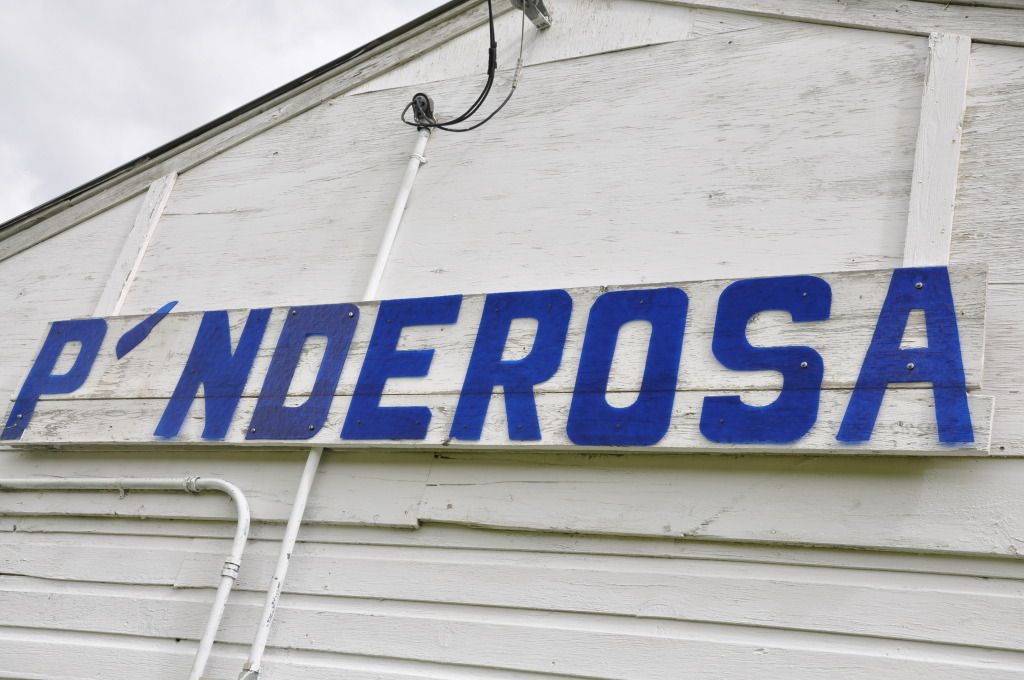 I'm not sure what this place is... or was.
And then there was the bright orange, locked shitter. It seems only Jim's trophies are welcome.
Well friends, there you have it, my road trip to a supposed ghost town that wasn't really a ghost town at all.
Have you ever been to a full-blown ghost town? Was it as magical as it sounds?