Moaning, leg dragging, brrraaaaiiiinnnnnssss and plenty of fake blood are all things that pretty much sum up the excitement of Sunday night. Sadly, I did none of the moaning, screaming or leg dragging, nor was I covered in red food colouring. Instead, I was bundled up in a down jacket, running around like a looney toon trying to photograph the undead as they participated in Jasper's fifth annual Zombie Walk.
Since it's All Hallow's Eve, I thought you-all might enjoy seeing some of the creative costumes and face painting that graced the streets of my otherwise pristine, quaint little town.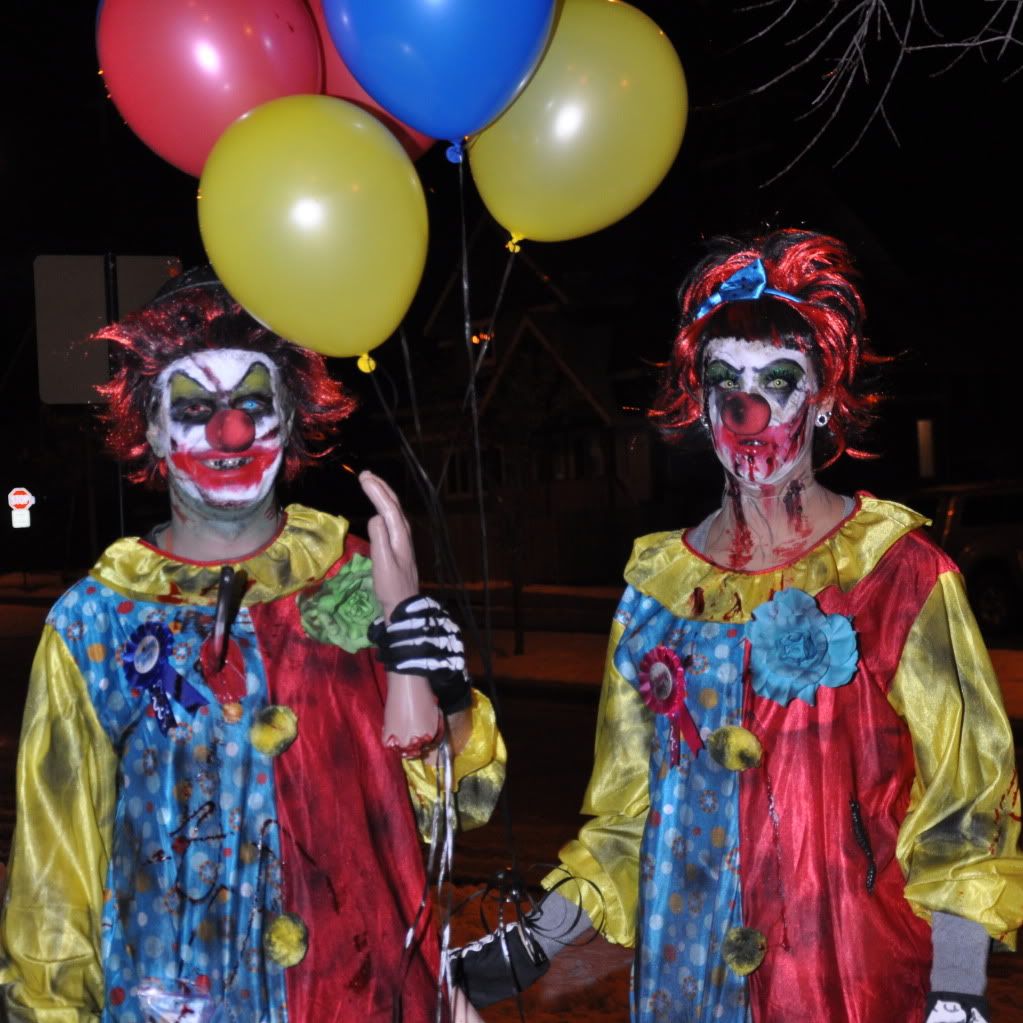 Eeeeeep! Those clowns were seriously creepy. They didn't say a word the entire walk. Instead, they hissed and gurgled. It was horrifying, while also totally impressive. They were by far my favourites. I mean, that's some dedication to your costume right there!
Happy Halloween everybody! Is everyone dressing up tonight or did you do that over the weekend? I'm getting costumed-up and I'm heading out on the town with my pal Morgan. I'm actually pretty pumped. I think it will be fun to celebrate Halloween in the BIG CITY! Fingers crossed I can find my hotel at the end of the night!
Don't forget to check in tomorrow when I show you my costume!